WEBSITE DESIGN SERVICES TAILORED TO YOUR BUSINESS GOALS
We are one of the fastest growing Responsive Web Design companies, based at Surat, Gujarat, India. We deliver solutions that are effective enough to give business results.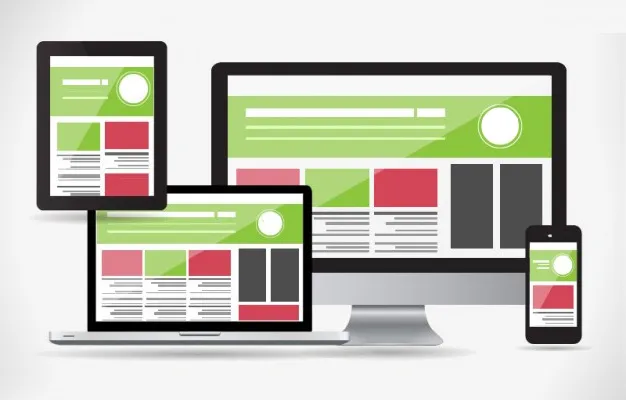 Websites, in today's world, acts as a numerous functions. This is the reason why, just having a good looking web page today is really not enough. Your business website needs to be managed the way in which it can drive up conversions, convey your company's values and motives to the viewers and allow visitors to engage with its product information. We provide responsive website design service for valued customers around the world with assurance and skilled professional work.
Today the new world which is surrounded by technology, the website visitors are not limited to just desktops or laptops, as more and more viewers globally use mobile browsers  to view or search for mobile phones.
Responsive website technology works like a fluid, it adjusts the width and resolutions according to the size of the browser. This website have a specialty of fitting into any screen of the device. We are specialized in creating a flexible and unique web presence for your businesses and organizations. With the help of our experienced, professional and skilled staff, we have created a long list of satisfied customers who are happy with the service offered by us.
Our process
First of all, we analyze your business requirements andthen target the interested audience, then we syndicate this knowledge with custom website design best practices to design a website that wows your possible clients and increase your volumes and leads.
We create responsive websites which are user friendly and perform conveniently across all types of devices like mobile, I-pad, tab etc. The web designs crafted by us are built with instinctual features that engage the visitors.
Why Need Responsive Website Design ?
Responsive Websites are liquid, the content is able to fit across all screen resolutions & devices.
Responsive Website is providing the prime user experience notwithstanding of whether they use a desktop, smartphone or tablet.
As per the google latest algorithm your website must be mobile friendly to give the impression in google listing on mobile.